DCV Review Stakeholder Engagement in South Australia – Week of 13th February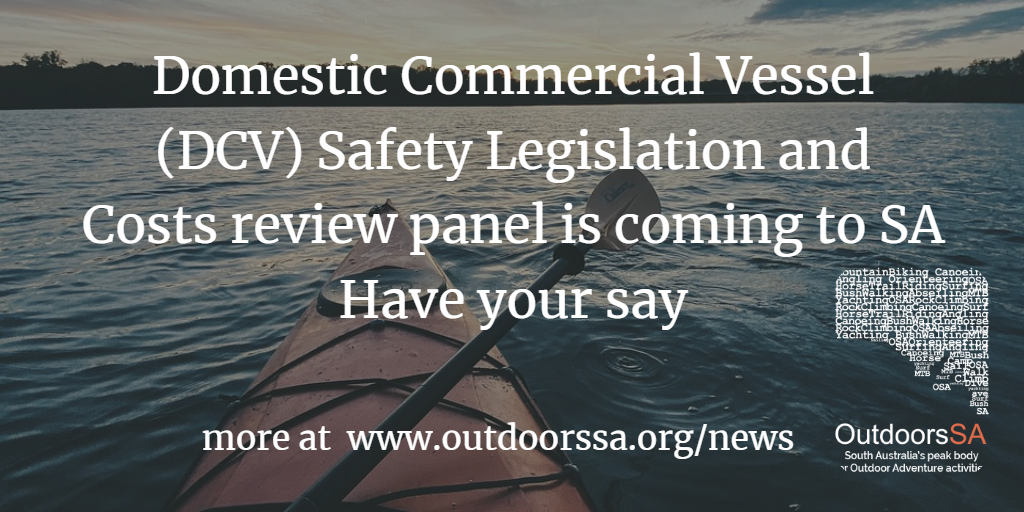 Outdoors SA has been advocating for additional consultation on this legislation and its impact on human powered paddling. We encourage anyone who is running commercial paddling or sailing to book in, get along and have your say!
Stakeholder Engagement Panel meetings are now open for SA
Over the next few months, the Independent Panel reviewing Australia's Domestic Commercial Vessel (DCV) Safety Legislation and Costs and Charging Arrangements will look to attend various locations around the country to meet and hear from interested stakeholders.
The Panel will be in South Australia in the week starting 13 February 2023 and would appreciate the opportunity to meet you in person and hear your views on Phase 2 of the Review which is considering the delivery costs and future funding options for the National System for DCV Safety. There will also be an opportunity to raise questions on their Phase 1 Draft Interim Safety Report.
The Panel will be at the following locations. Please register using one of these links:
Adelaide – Thursday 16 February
Port Lincoln – Friday 17 February
Please also feel free to forward this information onto others that might wish to attend.
If you would like to meet with the Panel but are unable to attend any of these meetings, please contact the Review Secretariat at dcvsafetyreview@infrastructure.gov.au.
DCV Safety Review Secretariat
dcvsafetyreview@infrastructure.gov.au
GPO Box 594 Canberra, ACT 2601
See Outdoors SA previous news update on this issue here: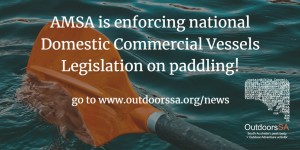 Is it a domestic commercial vessel? from AMSA Web and Publishing on Vimeo.